Catalyse CAT Skills Case Management Training 2019
CAT Skills Case Management Course: working with complex clients (including but not limited to adult mental health and forensic settings)
Dr Marisol Cavieres and Dr Karen Shannon
Accredited CAT Therapists and Supervisors
Please note this 2019 training course was postponed.
---
Leading to Accreditation by the Association for Cognitive Analytic Therapy (ACAT) we are pleased to announce the sixth National CAT skills course is to commence in 2020 (dates to be advised shortly).
This training is designed for workers in the health, caring and support worker roles to acquire a useful working understanding of CAT to inform their routine practice. Suitable for people working either in an inpatient, prison, or other accommodation based service, or within a community based service. Please note that the course does not train people to become individual therapists.
Trainees will be expected to have relevant experience of working with people in a professional role, usually most participants will be working in the health, supporting and caring professions. It is desirable to have some familiarity with psychological therapy approaches, and essentially an interest and aptitude for interpersonal and relational approaches.
You can read a blog written by David Harvey, a graduate of the CAT Skills training, which describes his experience of completing the course, here.
---
Venue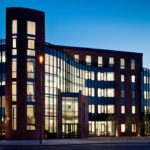 Liverpool :: The Women's Organisation, 54 St James Street, Liverpool  L1 0AB

Six Training days
Please note this training course is being postponed from October 2019. It is now likely to commence in 2020 – details available soon.
Course Details
This course consists of six theory & skills training days combined with 35 hours of supervised clinical work, one personal development therapy session (½ day) and one reflective piece of writing on the use of CAT ideas and methods.
The course aims to enable professionals with competence in their own mental health field to enhance their relational skills by using concepts and skills derived from CAT. It aims to equip trainees with core CAT concepts and skills to inform formulation, intervention, care planning and risk assessment, as well as general dialogue about service users within and across teams. The course promotes CAT as a common model and language to aid professionals to understand and support service users with the difficulties they face.
Who is this course for?
The course will be of value for a range of professionals, including but not limited to psychologists, psychiatrists, nurses, offender managers, therapists, counsellors, support workers, occupational therapists and social workers working within a variety of settings with some familiarity with psychological approaches and interest in and aptitude for interpersonal and relational approaches to working with issues of complexity.
Completion of all courses component and submission of written work will allow course members Skills Certificate Accreditation by the Association for Cognitive Analytic Therapy (ACAT) in the UK.
Participants can attend individually or as a group of colleagues.  Elements of, or the entire course can be adapted and tailor made for in-house training.
Testimonials from previous CAT Skills training
"I have found it really useful to think about my practice  – not only in terms of one-to-one  work   with   clients   but   also   in   formulating   and   understanding   other   dynamics within the team"
"CAT   has   taught   me   a   lot   about   risk   assessment   and   management   in   terms   of   being  able   to   use   a   patient's   formulation   to   obtain   a   richer   understanding   of   exactly where the risky behaviour is located and likely triggers"
"I   think   that   the   interactive   nature   of   the   training   was   also   really   helpful   in   developing skills, as opposed to more theoretical learning"
Course Directors and Trainers
Dr Marisol Cavieres is a CAT practitioner, supervisor and trainer. She is a trainer and tutor for the Catalyse CAT Practitioner course based in Manchester (2011-present), co-founder of the ACAT Wiltshire CAT Training Centre, and co-director of the ACAT accredited CAT skills certificate course, since 2011.
Dr Karen Shannon is an ACAT accredited practitioner, supervisor and trainer and clinical psychologist working in independent practice based in Liverpool.  Karen is Director of ACAT's 6 month CAT Skills Case Management Course provided for non mental health services working with Multiple Complex Needs in Merseyside where she has been developing CAT as an organisational and case management framework since 2014. She is a Trustee for ACAT.
Costs

Full accredited training certificate in CAT Skills in Working with Complex Clients – cost to be advised.
Closing date for applications

The October 2019 training course has been postponed.  It is now planned to commence in 2020; further details will be published soon.
Enquiries

Dr Marisol Cavieres on marisol.cavieres@gmail.com ~ Tel 07754 117729
Further information and application form

A detailed Course Information sheet and application form will be available when course dates are publicised, or upon request from the administrator.