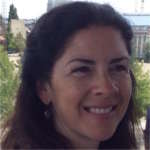 My roles are as a CAT practitioner, supervisor and trainer. I'm one of the lead trainers and year tutor for the Catalyse CAT Practitioner Course based in Manchester.
My professional background is clinical psychology. I've worked in a range of NHS services both in community and inpatient settings (acute mental health and forensics) in the UK and New Zealand. I now live in Wiltshire, where I have an independent practice, offering therapy and supervision via SKYPE. My clinical areas of interest are working with adults with a variety of mental health difficulties, including personality difficulties, and also using briefer CAT with a coaching focus to assist people with personal development goals and to enhance personal growth in the absence of a specified problem.
Areas of interest in CAT training are to mental health professionals offering therapy with clients, and training multidisciplinary staff teams, with a focus on using the here-and-now reformulatory tools of CAT mapping to assist with assessment, formulation and the development of collaborative relationally based management and care plans.
I am a chartered member of the British Psychological Society and am registered as a practitioner psychologist with the Health & Care Professions Council.
Publications
Cavieres, M. (2006) Introduction to Cognitive Analytic Therapy; A Case Example. New Zealand Clinical Psychologist Journal, 16(1), pp 12-17
Manson, K., Lad, S. and Cavieres, M. (2017) Developing a CAT understanding of Anti-Social Personality Disorder (ASPD).  Reformulation (48) pp 42-48.