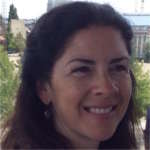 My roles are as a CAT practitioner, supervisor and trainer. I'm one of the lead trainers and year tutor for the Catalyse CAT Practitioner Course.
My professional background is clinical psychology. I've worked in a range of NHS services both in community and inpatient settings in the UK and New Zealand. I now live in Wiltshire and work within an NHS acute inpatient mental health unit. I also have a small independent practice, offering CAT therapy and supervision via Zoom.
My clinical areas of interest are working with adults with a variety of mental health difficulties.  This includes personality difficulties, and also using CAT with a coaching focus to assist people with personal development goals and to enhance personal growth and well-being in the absence of a specified problem.
My areas of interest in CAT training are to mental health professionals offering therapy with clients, and training multidisciplinary staff teams in the development of CAT skills. I have a focus on using the here-and-now reformulatory tools of CAT mapping to assist in offering a relational focus to assessment, formulation and intervention.
I am a chartered member of the British Psychological Society and am registered as a practitioner psychologist with the Health & Care Professions Council.
Publications
Cavieres, M. (2006) Introduction to Cognitive Analytic Therapy; A Case Example. New Zealand Clinical Psychologist Journal, 16(1), pp 12-17
Manson, K., Lad, S. and Cavieres, M. (2017) Developing a CAT understanding of Anti-Social Personality Disorder (ASPD).  Reformulation (48) pp 42-48.