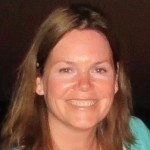 I am a CAT practitioner, supervisor and trainer, and a Trustee for ACAT.  I am currently in independent practice based in Liverpool providing CAT supervision, therapy and training.  My core profession is in Clinical Psychology where I previously worked in high and medium security, and community, NHS forensic services for over eighteen years.
I am interested in using CAT to enhance staff skill and confidence in the development of relational approaches in the care and management of individuals with 'complex' presentations. I am also implementing the use of CAT as an organisational framework in accommodation based settings.  I have broad experience of the application of CAT in a variety of forensic, adult mental health and third sector settings as a therapy, as a framework for consultation and to relationally enhance staff usual roles in care planning and systemic risk management.
I co-developed and co-direct the ACAT accredited 'working with complex clients in adult mental health and forensic' CAT skills courses. I also provide CAT skills case management courses for staff without a mental health background and in-house introductory CAT training for a number of NHS, prison and third sector services. I have published on CAT's application in supervising and working with forensic clients, risk assessment & management, male aggression & violence, and women non-offending of sex offender's partners.
Publications
Shannon, K., Willis, A., and Potter, S. (2006). Fragile States and Fixed Identities: Using Cognitive Analytic Therapy to understand Aggressive Men in Relational and Societal Terms In Cognitive Analytic Therapy for Offenders: A New Approach to Forensic Psychotherapy. Edited by Philip H. Pollock, Mark Stowell-Smith, Michael Göpfert.
Shannon, K. (2009). Using What We Know: Cognitive Analytic Therapy (CAT) Contribution to Risk Assessment. Reformulation. December.
Shannon, K., & Swarbrick, R. (2010). A Cognitive Analytic Therapy (CAT) Framework for Bipolar Disorder. Reformulation. June.
Shannon, K., Pearce, E. & Swarbrick, R. (2013). Factors Influencing the Development of an Innovative Service for Women Non-Offending Partners (NOPs) of Male Sexual Offenders. Journal of Sexual Aggression. Vol. 19, No.3, 357-368.
Shannon, K (2016) CAT supervision in forensic practice: working with complexity and risk.  Chapter 19, pp248 – 259 in D Pickvance (ed) (2016) Cognitive Analytic Supervision: A relational approach. Routledge
Shannon, K. Butler, S., Ellis, C. McLaine, J. and Riley, J. (2016) Use of Cognitive Analytic Concepts: A relational framework for organisational service delivery and working with clients with multiple complex needs at the Liverpool YMCA. Reformulation Issue 47, Winter, pp 2-12.
Shannon, K. Butler, S., Ellis, C. McLaine, J. and Riley, J. (2017) 'Seeing the unseen' – Using Cognitive Analytic concepts to enhance service delivery at YMCA Liverpool to support organisational and team working with multiple complex clients. Reformulation Issue 48, Summer.
Shannon, K & Pollock, P H. (2017) Cognitive Analytic Therapy (CAT) Chapter 4 in J Davies & C Nagi (ed) (2017): Individual Psychological Therapies in Forensic Settings. Routledge.