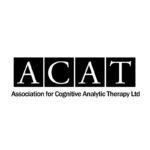 Catalyse is one of the twelve training centres accredited by ACAT and offers an annual recruitment to a two year CAT Practitioner Training. This is the mainstay of developing competencies in CAT, and the foundation for practising CAT as a form of psychotherapy.

The Catalyse Practitioner course is  accredited by ACAT which is an organisational  member of UKCP.  Our Practitioner Training course is accredited as the first two years of the CAT psychotherapist training that can lead to full UKCP registration.
Catalyse, formerly CAT North, have been providing training in CAT since 1992. Its first formal annual intake for practitioner training was in 1999, making the 2017 cohort of trainees the nineteenth consecutive intake.
What's it like to train with us?
Recent trainees and graduates have provided feedback on their training experience:
"I have enjoyed the course and learned a great deal. I have especially enjoyed the teaching from people who really thoroughly know the model and are clearly motivated to help us learn in a supportive environment. I would highly recommend this course."
"An excellent training course which links theory to practice and increases confidence in using the CAT model across presentations."
"Thank you very much for an enjoyable two years, the skills of which will be used within my current job and hopefully future CAT workshops can add to this."
"The course feels incredibly thorough – learning about the theory at the teaching days, talking about the research in seminar groups, being the CAT therapist and being the CAT client."
 
"Teaching and supervision are incredibly high standard."
 
"I feel incredibly well 'held' by the course which is giving me the confidence to learn and develop."
"…..please convey my gratitude to all the trainers, this course has immensely contributed to my personal and professional development."
Information about shorter CAT Skills training courses is available here.