Past Catalyse Event

A Cognitive Analytic Therapy (CAT) Approach to Inclusive Practice When Working With Young People
A hybrid one day workshop led by Lee Crothers
Event Hashtag: #CATyp23
Date: Friday 9 June 2023
Time: 9.30 am to 4.30 pm
Venue: Holyoake House, Manchester & online via Zoom
Fees (for both face-to-face and online options): ACAT member :: £125.00
non-ACAT member :: £140.00
[Fee includes lunch & refreshments]
Overview of workshop
Cognitive Analytic Therapy's (CAT) collaborative and empowering approach is highly applicable in helping teens and young people (ages 15 to 25 or thereabouts). This workshop considered the developmental needs, alongside the socio-political pressures young people face today through the relational theory of CAT and how this can be used to assist young people to reflect on their difficulties and revise unhelpful patterns. The workshop covered how CAT's approach can assist in engaging young people who are often considered complex, are coerced to attend therapy by their support system and, understandably, less open to talk therapy. It provided an overview of how CAT can be applied and adapted in working alongside teens and young people, their families and support system.
The workshop included case studies, video material and experiential activities to promote learning and discussion.
You can read an interview with Lee Crothers at this link, which provides more of a flavour of her approach.
All attendees will receive an attendance certificate following the event, for their CPD records.
Aims and learning outcomes
This one-day skills-based course provided an opportunity to
reflect and practice skills in engaging young people using the relational framework of CAT
gain knowledge in adapting CAT tools with young people to assist in relational reflection, and
consider the developmental needs, pressures and joys that young people bring to therapy and how the CAT approach assists us to help young people feel heard and hopeful
Lee's day provided an emphasis on skills in relation to:
formulating with young people using the relational framework of CAT
use of self to engage young people and reflect together
using CAT's relational approach to supervise self and others, and
responding therapeutically to young people and their families who are often seen as chaotic and complex
Who was it for?
This CPD workshop was open to trainee and qualified CAT therapists, and other therapists with good familiarity and practice of using CAT approaches in their work.
Facilitator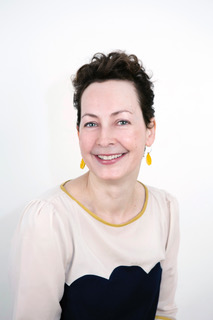 Lee Crothers is an Australia-based CAT practitioner, supervisor and trainer who helped develop the two-year CAT training at Orygen, the National Centre of Excellence in Youth Mental Health. She has worked in mental health, in Melbourne, for over twenty years. Lee is the founder of In Dialogue, a private practice that provides therapy, supervision, training and consultation using the CAT framework. She also works as National Advisor around complexity in youth to headspace National Youth Mental Health Foundation.
Lee regularly consults to teams such as university counselling services, youth mental health services and child protection services. Additionally, she provides individual and family therapy in her private practice and oversees a project to improve the youth mental health workforce in responding to complexity through headspace National.
Location
Holyoake House, Hanover Street, Manchester, M60 0AS for face-to-face attendees. There was also an option to attend online, to enable access to attendees from further afield, meaning the event was hybrid.