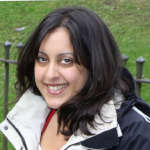 I am a clinical psychologist and CAT practitioner with extensive experience of working in NHS adult mental health settings. Within my NHS practice, I have worked with people who experience depression, anxiety, psychosis, eating disorders and relationship or interpersonal problems.
I currently work in NHS secondary care services with patients who have severe and enduring mental health issues. I routinely use cognitive analytic therapy in my clinical work, both therapeutically and when supervising other clinicians. I have a keen interest in understanding the therapeutic approaches do or don't work for different people, and reasons for effectiveness (or conversely, lack of change or progress) in psychological therapy.
Within my independent practice, I tend to see individuals experiencing anxiety, depression, relationship problems and work issues, as well as people who are having a difficult time for various reasons and who need some support. I often choose CAT as a therapeutic approach because it provides me with the opportunity to work collaboratively and in depth with a wide variety of people.
I am available to provide personal reformulations from September 2021.