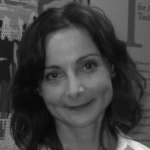 I am an experienced CAT therapist working in a university setting and private practice. I qualified as an ACAT Accredited CAT Practitioner in 2006 and have provided CAT Personal Reformulation (PR) sessions for clinical psychology trainees, psychologists in forensic settings who are undertaking CAT skills training, and other NHS mental health professionals since 2009. I also offered CAT therapy to complex clients in an NHS Psychotherapy Service for 9 years.
My work has enabled me to develop significant experience of offering individual therapy, training therapies, CAT-informed supervision, groups and workshops. I am passionate about CAT as it is an effective and versatile model grounded in collaborative and relational working.
I enjoy working with others to develop a joint reformulation of the issues they would like to focus on and to find alternative constructive ways of relating to themselves and others.