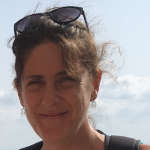 I qualified as a clinical psychologist in 2007 and have worked in an NHS primary care IAPT service since then.
After having used a mix of both CBT alongside more psychodynamic models for many years, I was very pleased to discover CAT and then train with Catalyse from 2015-17 to become an ACAT accredited practioner. CAT offers me a robust, theory driven, integrated model that helps me to help others to make sense of their difficulties.
I am interested in the practical application of CAT in busy primary care settings: doing 'good enough' CAT with limited time. Also, working with narcissistic traits effectively and the impact of our own narcissism as therapists on the work. I am also interested in using experiential and dramatic tools such as role play and forum theatre in teaching and therapy.
I am currently a seminar facilitator for Catalyse and excited to take up the role of CPD work stream lead.