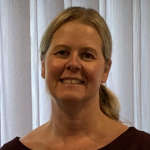 I am a clinical psychologist, cognitive analytical therapist and accredited CAT supervisor.
I currently work in my own independent practice in the North West, mainly covering Liverpool and Sefton.  In my private practice I offer therapy and supervision.  Prior to this I worked for over 20 years in the NHS, in both adult and children's trusts.
Throughout my career I have been drawn to CAT for its collaborative and engaging stance. I  have also particularly valued the opportunity that CAT brings to work as an authentic therapist and use the therapeutic relationship in order to effect meaningful change.
More recently I have been drawn to adapting CAT to meet the needs of young people in particular.  I have provided teaching to trainee clinical psychologists around this topic. I have also grown an interest in using CAT systemically and in particular with teams and organisations.  This has helped to scaffold service development and change towards improving staff morale and well-being.
I am a chartered member of the British Psychological Society (BPS).  I'm also registered as a practitioner psychologist with the health and care professions council (HCPC).