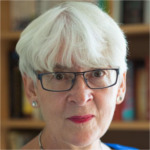 I am Emeritus Professor of Psychological Services Research at the University of Sheffield and have worked in the NHS for many years in clinical services, training, senior management and policymaking.  I developed my skills in CAT after editing Tony Ryle's 1990 book 'Cognitive Analytic Therapy: Active Participation in Change' for Wiley.  I have a longstanding interest in the effective application of research to practice and have led or contributed to a number of Department of Health policy initiatives in psychological therapies.   In addition to individual psychotherapy, I am an experienced organisational consultant and management mentor.
Selected Publications
Bennett, D and Parry, G. (1998) The accuracy of reformulation in cognitive analytic therapy: a validation study. Psychotherapy Research, 8, 84-103.
Bennett, D. & Parry, G. (2004) A measure of psychotherapeutic competence derived from Cognitive Analytic Therapy.  Psychotherapy Research, 14, 176-192.
Bennett, D. & Parry, G. (2004) Maintaining the Therapeutic Alliance: Resolving Alliance- Threatening Interactions Related to the Transference.  Ch 12,  251 – 272 in D Charman: Core Processes in Brief Psychodynamic Psychotherapy: Advancing Effective Practice.  Lawrence Erlbaum Associates
Bennett, D., Parry, G. and Ryle, A. (2006), Resolving threats to the therapeutic alliance in cognitive analytic therapy of borderline personality disorder: A task analysis. Psychology and Psychotherapy: Theo, Res, Pra, 79: 395–418. doi: 10.1348/147608305X58355
Pickvance, D. & Parry, G. (2016) Clinical and ethical challenges in relational supervision.  Chapter 5, pp 71 – 94 in D Pickvance (ed) (2016) Cognitive Analytic Supervision: A relational approach.  Routledge.
Curran, J., Parry, G.D., Hardy,G.E., Darling, J., Mason, A-M., and Chambers, E., (2019) How Does Therapy Harm? A Model of Adverse Process Using Task Analysis in the Meta-Synthesis of Service Users' Experience. Front. Psychol. 10:347. doi: 10.3389/fpsyg.2019.00347 (Open Access)
Spence C, Kellett S, Totterdell P, Parry G. (2019) Can cognitive analytic therapy treat hoarding disorder? An adjudicated hermeneutic single‐case efficacy design evaluation. Clin Psychol Psychother. 2019; 1–11.
Easton K, Kellett S, Cooper M, Millings A, Varela J, Parry G (in press) Blending Cognitive Analytic Therapy with a digital support tool: user-centered design of a prototype application. JMIR Mental Health. 17/08/2020:20213 (forthcoming/in press) URL: https://preprints.jmir.org/preprint/20213
Parry, G., Bennett, D., Roth, A.D. and Kellett, S. (2020), Developing a competence framework for cognitive analytic therapy. Psychol Psychother Theory Res Pract. https://doi.org/10.1111/papt.12306
Kellett S, Easton K, Cooper M, Millings A, Simmonds-Buckley M, Parry G (2020) Evaluation of a Mobile App to Enhance Relational Awareness and Change During Cognitive Analytic Therapy: Mixed Methods CaseSeries. JMIR Ment Health 2020;7(12): e19888 URL: http://mental.jmir.org/2020/12/e19888/ doi: 10.2196/19888