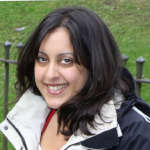 I am a clinical psychologist and CAT practitioner with extensive experience of working in NHS adult mental health settings.  I am also an accredited CAT supervisor.  Within my NHS practice, I have worked with people who experience depression, anxiety, psychosis, eating disorders and relationship or interpersonal problems.
I currently work in NHS secondary care services with patients who have severe and enduring mental health issues. I routinely use cognitive analytic therapy in my clinical work, both therapeutically and when supervising other clinicians. I have a keen interest in understanding the therapeutic approaches do or don't work for different people, and reasons for effectiveness (or conversely, lack of change or progress) in psychological therapy.
Within my independent practice, I tend to see individuals experiencing anxiety, depression, relationship problems and work issues, as well as people who are having a difficult time for various reasons and who need some support. I often choose CAT as a therapeutic approach because it provides me with the opportunity to work collaboratively and in depth with a wide variety of people.
Publications
Hardy, G., Bishop-Edwards, L., Chambers, E., Connell, J., Dent-Brown, K., Kothari, G., O'Hara, R. & Parry, G. (2017). Risk factors for negative experiences during psychotherapy. Psychotherapy Research, 1-12.
Kothari, G., Hardy, G. & Rowse, G. (2010). The therapeutic relationship between therapists and substance-using clients: a qualitative exploration. Journal of Substance Use, 15(4), 257-271.
Boreham, R., Blenkinsop, S., Hewton, J., Kothari, G., McGee, A., Moody, A., Simmonds, N. & Wardle, H. (2004). Drug use, smoking, and drinking among young people in England 2003. London: TSO
Contributor to the following publication: National Institute for Health and Clinical Excellence (2004). The Diagnosis and Treatment of Lung Cancer. London: Department of Health.
Oerton, J., Hunter, G., Hickman, M., Morgan, D., Turnbull, P., Kothari, G. & Marsden, J. (2003). Arrest referral in London police stations: characteristics of the first year. A key point of intervention for drug users? Drugs: Education, Prevention & Policy, 10(1), 73-85.
Kothari, G., Marsden, J. & Strang, J. (2002). Opportunities and obstacles for effective treatment of drug misusers within the criminal justice system in England and Wales. British Journal of Criminology, 42(2), 112-132.
Almond, S., Kothari, G., Marsden, J., Beatty, S., Gemmell, I., Jones, A. & Millar, T. (2002). Outcomes. Chapter 4 in Arrest Referral: Emerging findings from the national monitoring and evaluation programme. DPAS 18. (Edited by Sondhi, A., O'Shea, J. & Williams, T.) London: Home Office.