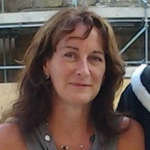 I am a Consultant Clinical Psychologist and worked in the NHS for many years, latterly as Psychology Clinical Lead in Adult Community Mental Health in Lancashire Care NHS Foundation Trust. I am an ACAT accredited CAT psychotherapist, trainer and supervisor. I am actively involved in CAT training being part of the team that established the CAT North/Catalyse Practitioner course. I hold the Course Director/Co-ordinator role and I am currently Chair of Catalyse and lead other streams of our work.
I have taught and been ACAT Moderator for other CAT Practitioner Trainings in the UK. Early in my CAT career I conducted a PhD investigating how CAT therapists, working with clients who presented with borderline features, managed ruptures in the therapeutic alliance and derived a model of therapist competence. I published this work and subsequent research including the development of the C-CAT, a measure of competence in CAT skills.
I am Vice Chair of ACAT Training Committee, assisting with the management and delivery of ACATs portfolio of accredited trainings. In my NHS role I worked with individuals with a history of complex trauma and am particularly interested in the use of CAT as a model to conceptualise complex mental health issues in a way that provides a clear framework for teams. I have run CAT skills courses for generic mental health workers within my NHS role and other national courses and co-lead CPD workshops.
Publications
Bennett, D. (1994). Readiness to change – the impact of reformulation: A case example of cognitive analytic therapy. International Journal of Short-term Psychotherapy, 9, 83-91.
Ryle, A. & Bennett, D. (1997). Case formulation in cognitive analytic therapy. In T.D. Eells (Ed.), Handbook of Psychotherapy Case Formulation. (pp. 289-313). New York: Guilford Press.
Bennett, D. & Parry, G. (1998). The accuracy of reformulation in cognitive analytic therapy: A validation study. Psychotherapy Research, 8, 405-22.
Bennett, D. & Parry, G. (2004) Maintaining the Therapeutic Alliance: Resolving Alliance- Threatening Interactions Related to the Transference.  Ch 12,  251 – 272 in D Charman(Ed): Core Processes in Brief Psychodynamic Psychotherapy: Advancing Effective Practice.  Lawrence Erlbaum Associates
Bennett, D. & Parry, G. (2004) A measure of psychotherapeutic competence derived from cognitive analytic therapy. Psychotherapy Research, 14(2), 176-192.
Bennett,D., Pollock,P. and Ryle,A. (2005). The States Description Procedure: the use of guided self-reflection in the case formulation of patients with Borderline Personality Disorder.  Clinical Psychology and Psychotherapy, 50-56.
Bennett,D. and Ryle,A. (2005)  The characteristic features of common borderline states: A pilot study using the States Description Procedure. Clinical Psychology and Psychotherapy, 58-66.
Bennett, D., Parry, G. and Ryle, A. (2006), Resolving threats to the therapeutic alliance in cognitive analytic therapy of borderline personality disorder: A task analysis. Psychology and Psychotherapy: Theory, Research and Practice, 79, 395–418. doi: 10.1348/147608305X58355
Kerr, I.B & Bennett, D.E. (2010) CAT for BPD. In Personality Disorder. Edited By Jay Sarkar & Gwen Adshead
Kellett, S. Bennett, D. Ryle, T. and Thake, A. (2011) Cognitive Analytic Therapy for Borderline Personality Disorder: Therapist Competence and Therapeutic Effectiveness in Routine Practice. Clinical Psychology and Psychotherapy, 20, pp 216-225.
Kellett, S & Bennett, D. (2016) Integration of competency assessment into CAT supervision: A practical guide.  Chapter 11, pp 149 – 162 in D Pickvance (ed) (2016) Cognitive Analytic Supervision: A relational approach.  Routledge
Parry, G., Bennett, D., Roth, A.D. and Kellett, S. (2020), Developing a competence framework for cognitive analytic therapy. Psychol Psychother Theory Res Pract. https://doi.org/10.1111/papt.12306