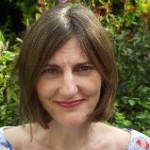 I am a clinical psychologist, CAT practitioner and qualified CAT supervisor with over 25 years of clinical experience working in industry, the NHS and in private practice.
I began life as an academic, completing a PhD on psychological therapy involving delivering cognitive behavioural therapy to shift workers at the Rover factory, Birmingham. I held lectureships at Guy's Medical School, London and the Open University, publishing in the field of occupational and health psychology.
Since qualifying as a clinical psychologist in 2000, I have worked in adult and older adult mental health settings, including with neurological conditions, in cognitive rehabilitation settings and on physical health wards. I have experience in therapy, group work, staff consultation, supervision, CAT personal reformulations, training and medico-legal assessments. In my last NHS post I was service lead for older adults in a teaching hospital trust. I have worked purely privately for 7 years, wanting a better balance between my family relationships and my love of clinical work. I really enjoy working creatively with individuals and teams, and find CAT particularly valuable for understanding and enhancing our connections with other people, organisations and ourselves.