I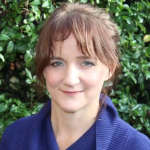 qualified as a clinical psychologist in 2000 and as a CAT practitioner in 2008. I have worked in the NHS for over 20 years in community mental health teams, an early intervention in psychosis service, an acute psychiatric hospital, physical health settings, and in a psychological support service for NHS staff.
Although I have experience of using a range of therapeutic models I find CAT to be an accessible, adaptable, collaborative and effective model that enables people to make changes in their lives through bringing unconscious processes into awareness.
I have worked with people who experience a range of mental health difficulties, people who experience difficulties in relationships and people living with long term health conditions. I have a particular interest in the connections between mind and body.