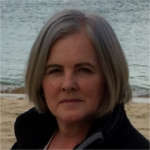 I am a Principal Adult Psychotherapist working with Greater Manchester Mental Health NHS Foundation Trust.  My initial training was as a Psychodynamic Psychotherapist and I registered with the UKCP as a Psychoanalytic Psychotherapist (NWIDP) in 1998.  I later went on to train in CAT and became an ACAT registered practitioner in 2001.
I am committed to my NHS work, and have worked in a variety of roles in mental health services for over 30 years. I work in a busy inner city psychotherapy service in North Manchester where I offer assessments, psychodynamic therapy and CAT therapy.   I am also trained in PIT (psychodynamic interpersonal therapy) and TFP (transference focused psychotherapy).
I have worked closely with Community Mental Health Teams, Crisis services, and Early Intervention staff using the CAT model to conceptualise mental health issues, and provide a collaborative and relational framework for team based approaches and care plans. I find the CAT model is helpful for patients and also practitioners.
I am a senior and accredited CAT supervisor and provide clinical supervision to therapists at different stages in their training.  I enjoy contributing towards the training of the next generation of therapists, and offer clinical supervision to IRRAPT and ACAT practitioner trainees.  I also offer personal therapy in CAT, including training therapies.