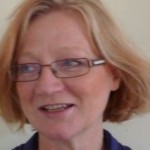 I began my career as a nurse and trained as both a general and psychiatric nurse.  I then trained as a psychologist and am a charted clinical & forensic psychologist, and registered psychotherapist.
I first became involved with CAT as a research assistant in the mid 80s,  and am now an ACAT accredited psychotherapist, supervisor and trainer. Over the past 20 years I have worked as a psychologist in the NHS, independent sector, government departments and am now in independent practice.
I have experience of setting up and leading teams and have worked with a range of complex client groups across a range of settings from community services, to hostels, inpatients, and low to high secure settings.  As a therapist I work with adults and have a particular interest in addictions, interpersonal problems, personality disorder, trauma, survivors of childhood abuse, and forensic work (clinical and risk assessment).
I also trained as an organisational consultant and work with teams, organisations and individuals. I provide coaching, team building, consultancy and service development.  I am an experienced trainer and supervisor, and have a particular interest in consulting to teams who work with complex clients/service users to help teams understand and work effectively.
Publications
Withers J. (2008). Cognitive analytic therapy (CAT): a therapy within a medium secure hospital for a mentally disordered offender with a personality disorder. British Journal of Forensic Practice, 10(3), 24-32.
Withers J. (2010) Cognitive Analytic Therapy: A treatment approach for treating people with severe personality disorder. Chapter 6 in A. Tennant & K Howells (eds). Using Time, Not Doing Time: Practitioner perspectives on personality disorder and risk. Wiley: Blackwell.