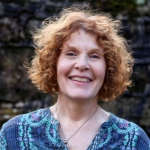 I qualified as a doctor in 1984  and trained as a GP. I worked as a GP for 34 years and loved the variety of the work.  I was especially struck by the impact that mental health problems had on almost every condition.  Aspects of mental health seemed intimately connected to every consultation.
My interest in this area led me to becoming lead for mental health in my GP practice.  Over the years I built on this by doing further training.  Firstly I undertook a one year counselling course which took my interest further. In 2014 I began training in Cognitive Analytic Therapy (CAT). CAT particularly resonated with my understanding and experiences as a GP. I found that it allowed clients to take a step back and understand their difficulties.  In the framework of a safe and containing relationship with the therapist, people could create change in how they related to themselves and others.
I have an honorary contract within Sheffield Health and Social Care Trust and work one session a week in the as a CAT therapist at St George's Community Centre. I also work as a GP Clinician, and CAT therapist,  on the Practitioner Health Programme for doctors with mental health and substance misuse problems. I'm a member of BACP (as Alison Carr)  in addition to my accredited membership with ACAT.
I am able and happy to see clients with a wide variety of mental health problems, including of course those related to physical health issues.